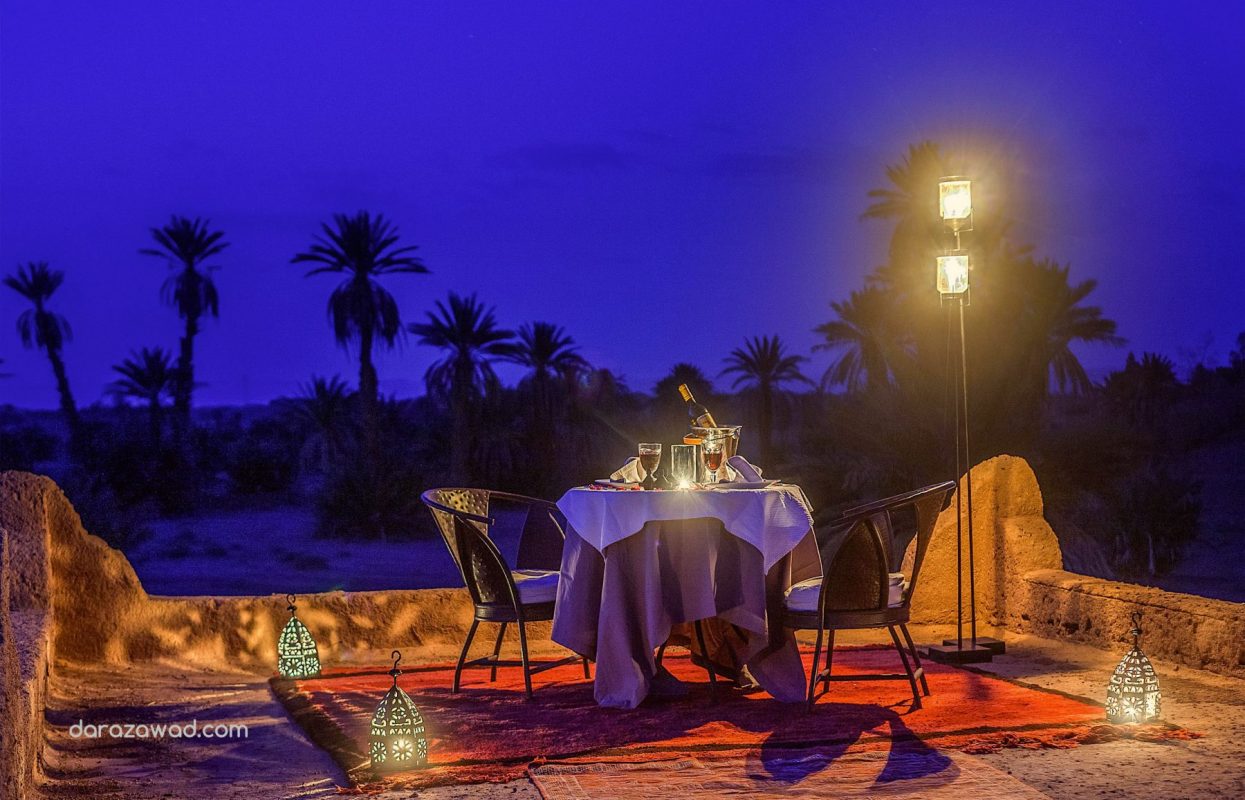 On the desert front, on a panoramic terrace, with a sumptuous view on the palm trees and the sand dunes, by the pool…satisfy your appetite for truly unforgettable dining experiences while savoring the beauty and ambience of your surroundings.
From casual to fine dining, from light bites to sumptuous gastronomic delights, our restaurant serve up a tantalising array of Moroccan & international flavors to excite your palate, made all the more enjoyable by the caress of gentle winds  and soothing views of the desert
Crafted For You PRIVATE DINING
The desert is tailor-made for romance, made all the more special by a variety of private dining experiences crafted by a personal chef. Sunset cocktails and gourmet canapes on the dunes. An intimate candlelit dinner for two on the private terrace. A uniquely romantic experience, whisked away to your own private oasis to be wined and dined beneath a brilliant canopy of stars.
The options are limited only by your imagination.