Camps in the Moroccan desert 
LIVE AN UNFORGETTABLE EXPERIENCE IN ONe OF OUR DESERT CAMPS
Nestled within the Erg Lihoudi area, this place is unique if you want to discover the desert with family or friends. In fact, it is neither a hotel nor a bivouac. Our idea was to create a kind of sand inn.
91.00 €
book now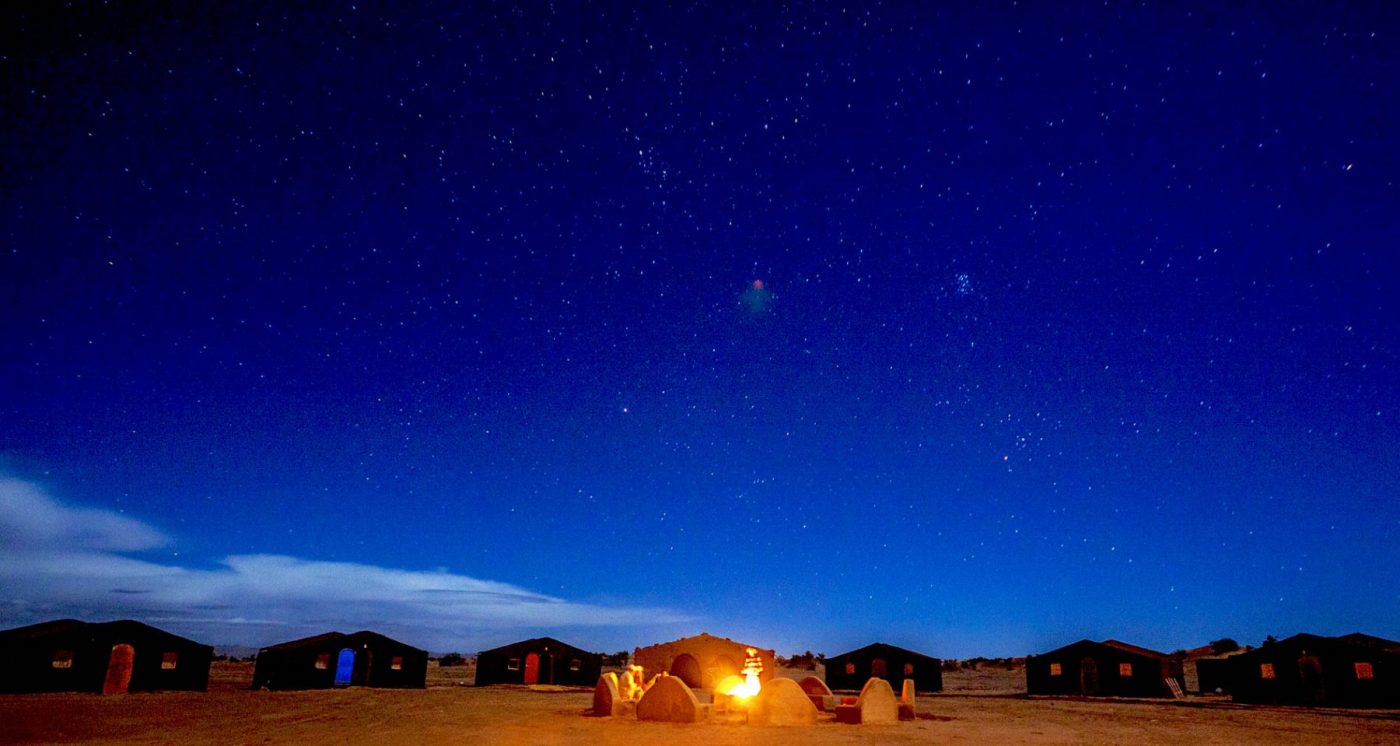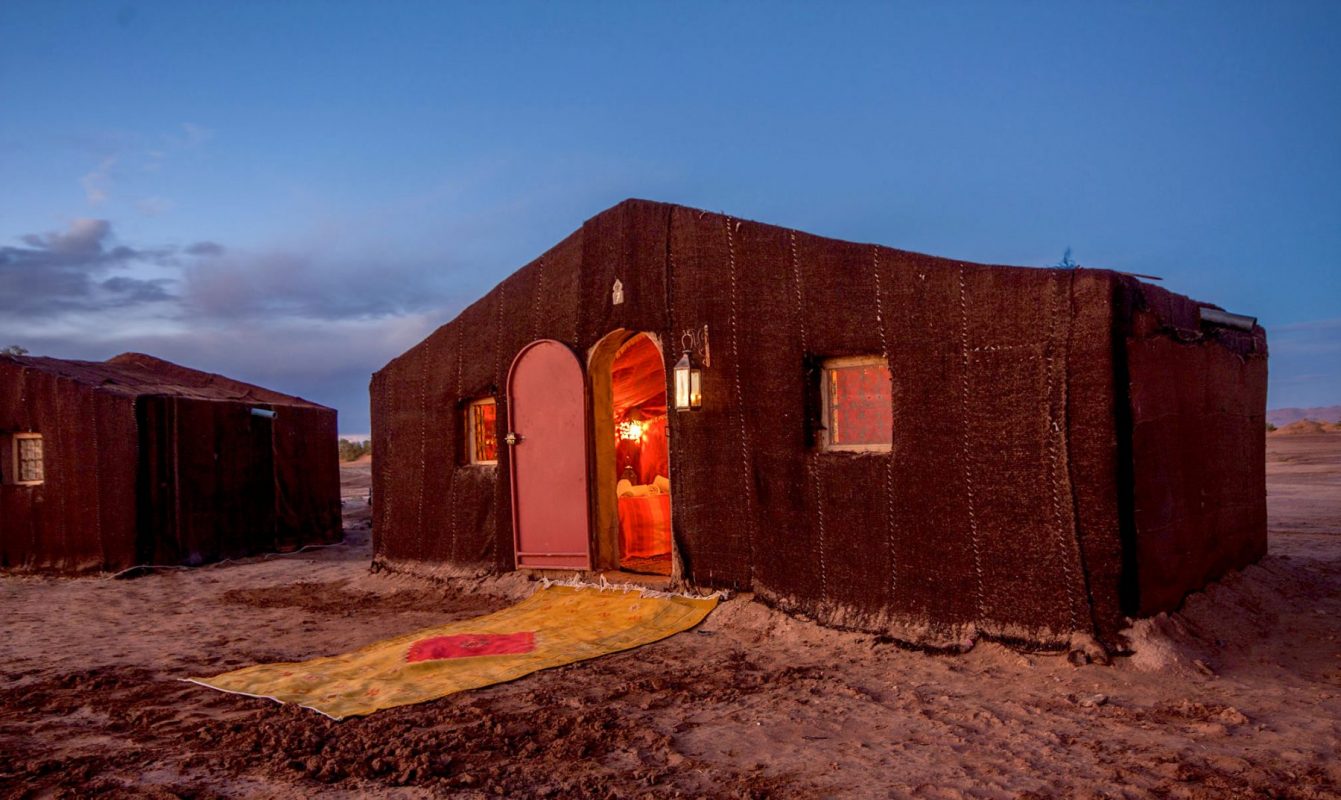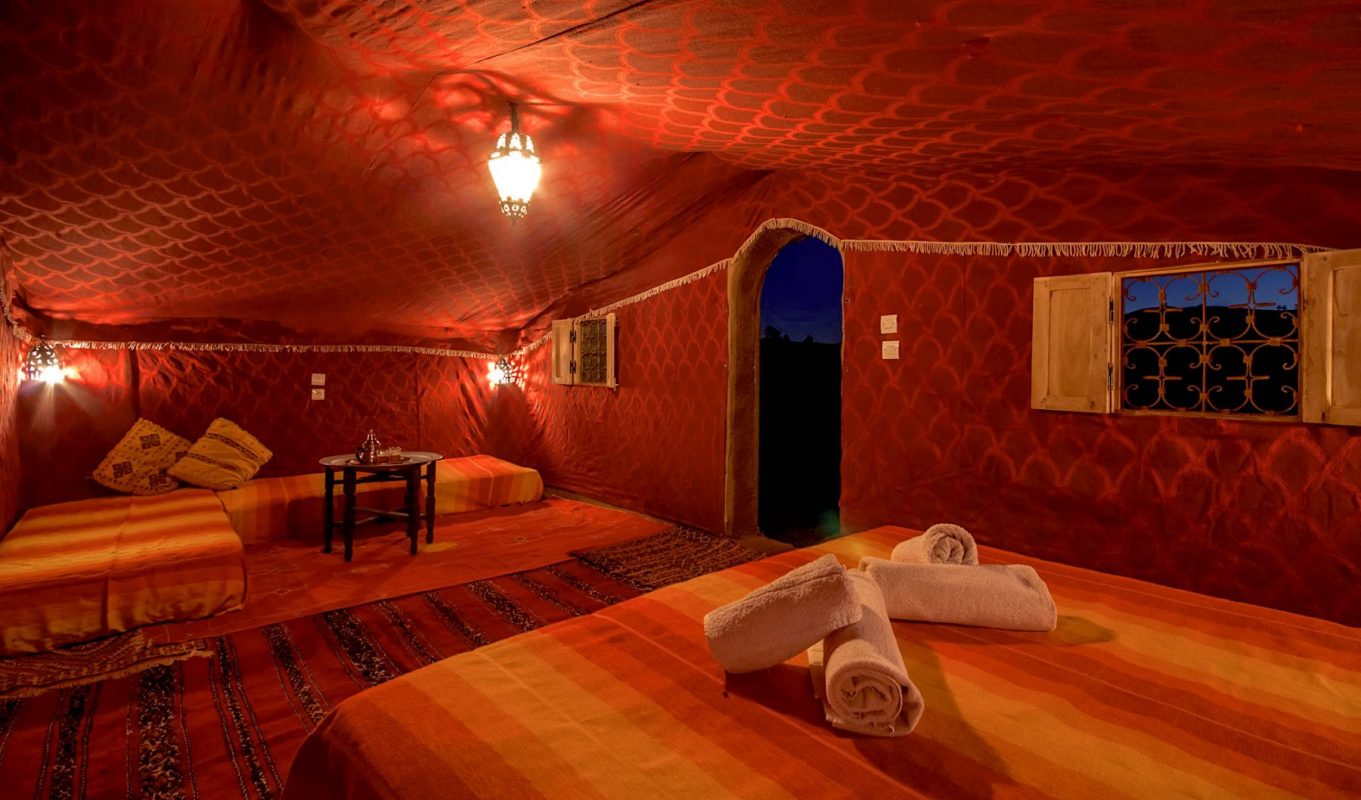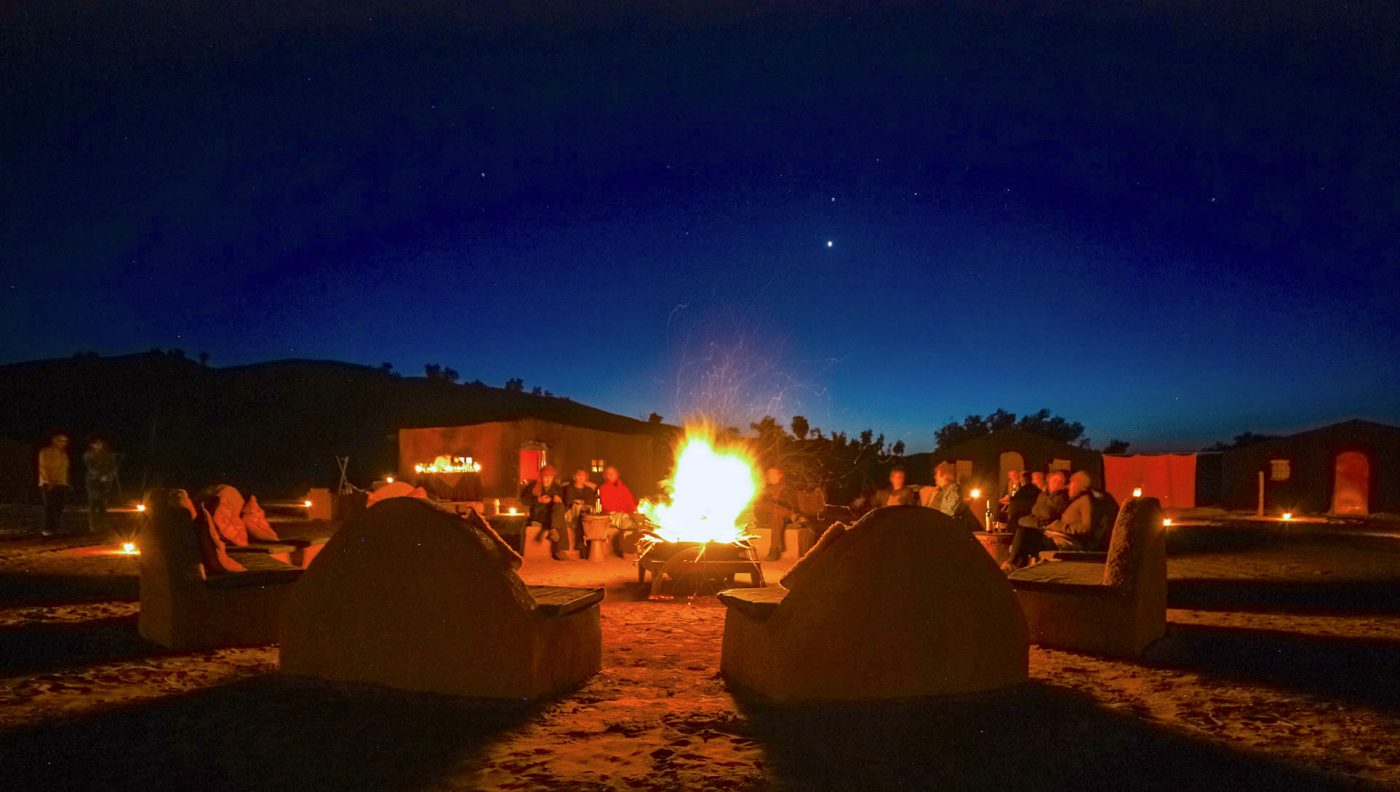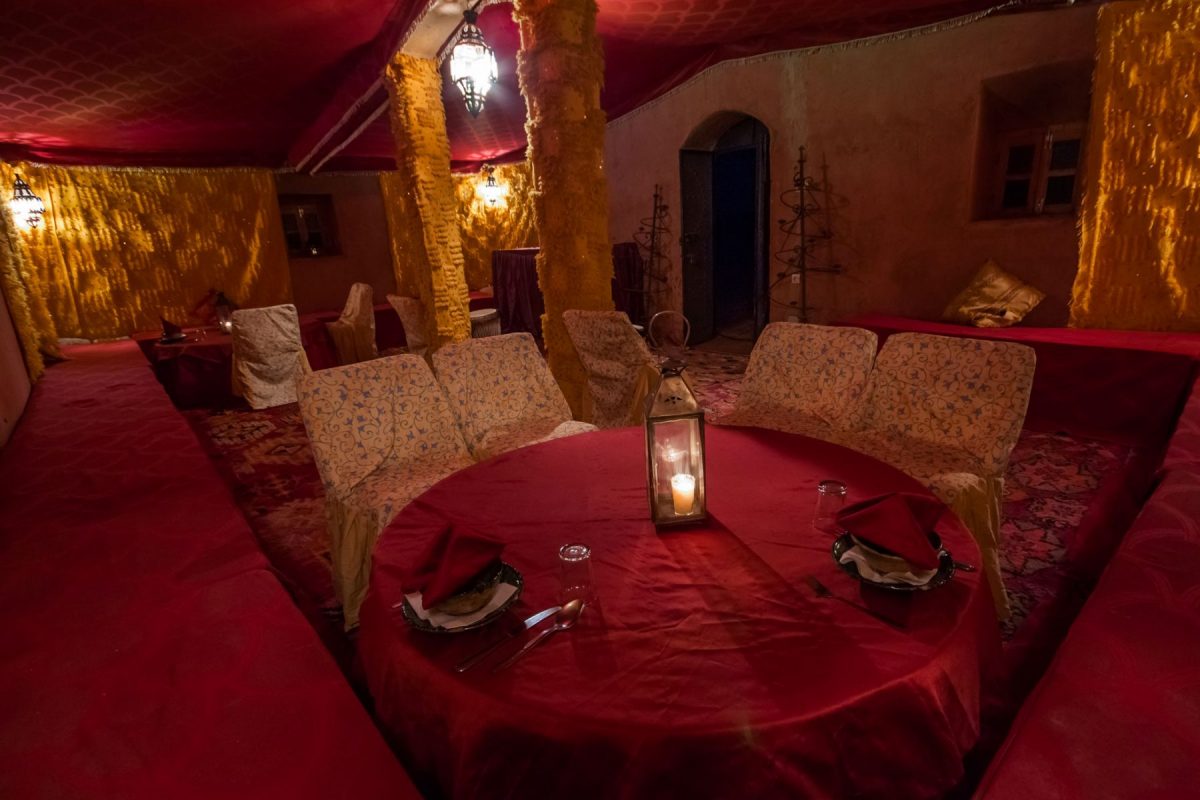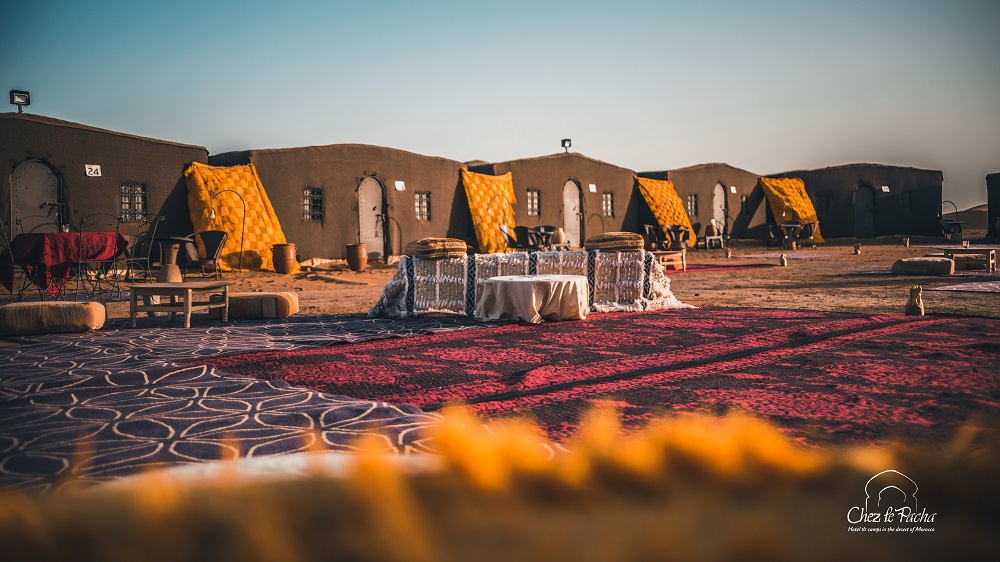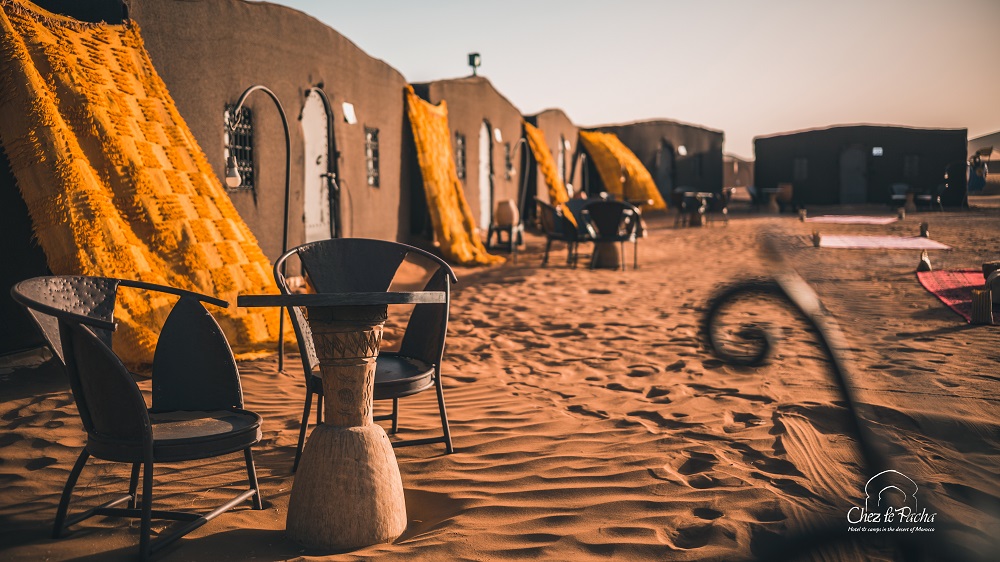 Our camp in Chegaga consist of nomadic tents which have been constructed by experienced men in traditional Berber style. Here, our guests enjoy an open-air folkloristic show with Berber songs and stories while sitting around a bonfire.
KING-SIZED BED 
91.00 €
book now
ALADDIN, comfort desert camp
Every detail is planned to ensure your night in the Sahara as a memorable one.
---
KING-SIZED BED. Terrace
127.00 €
book now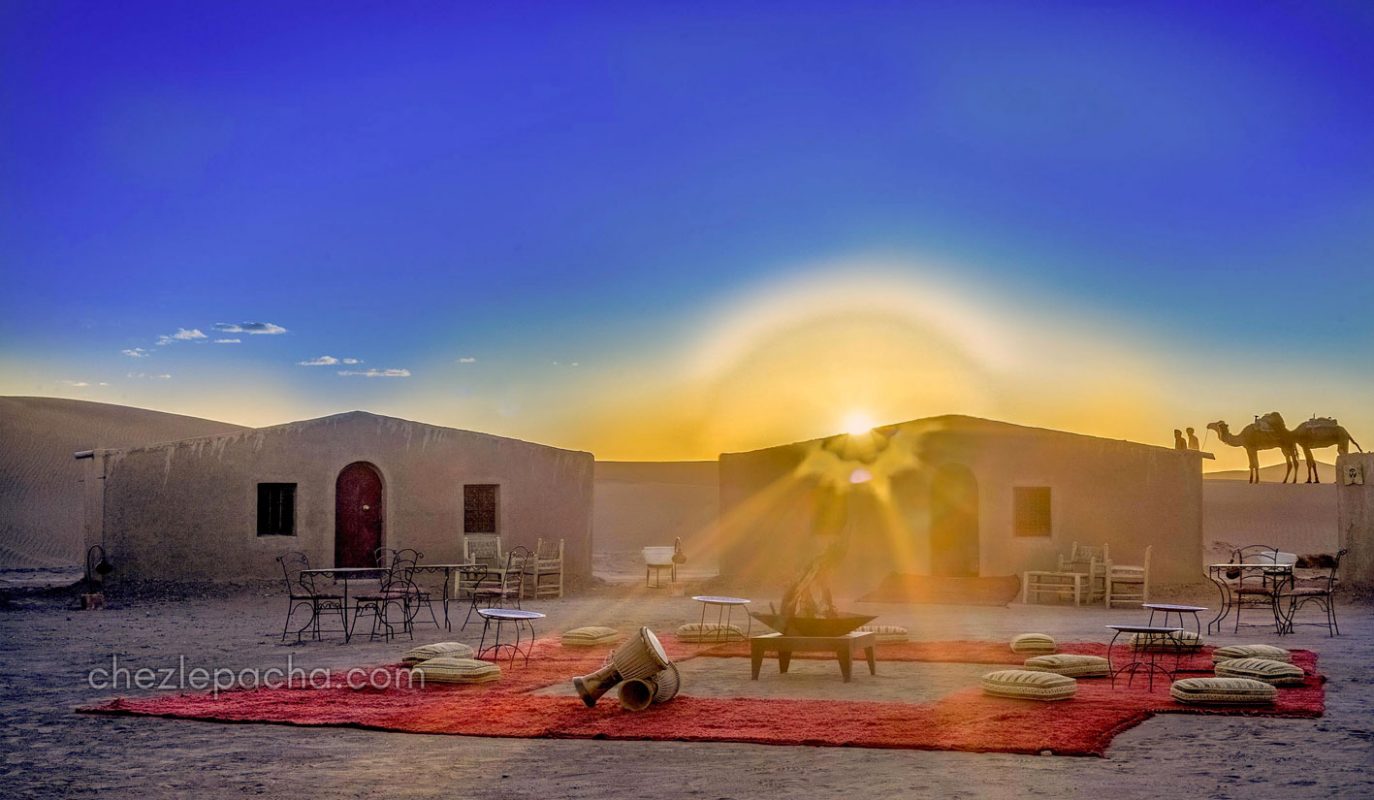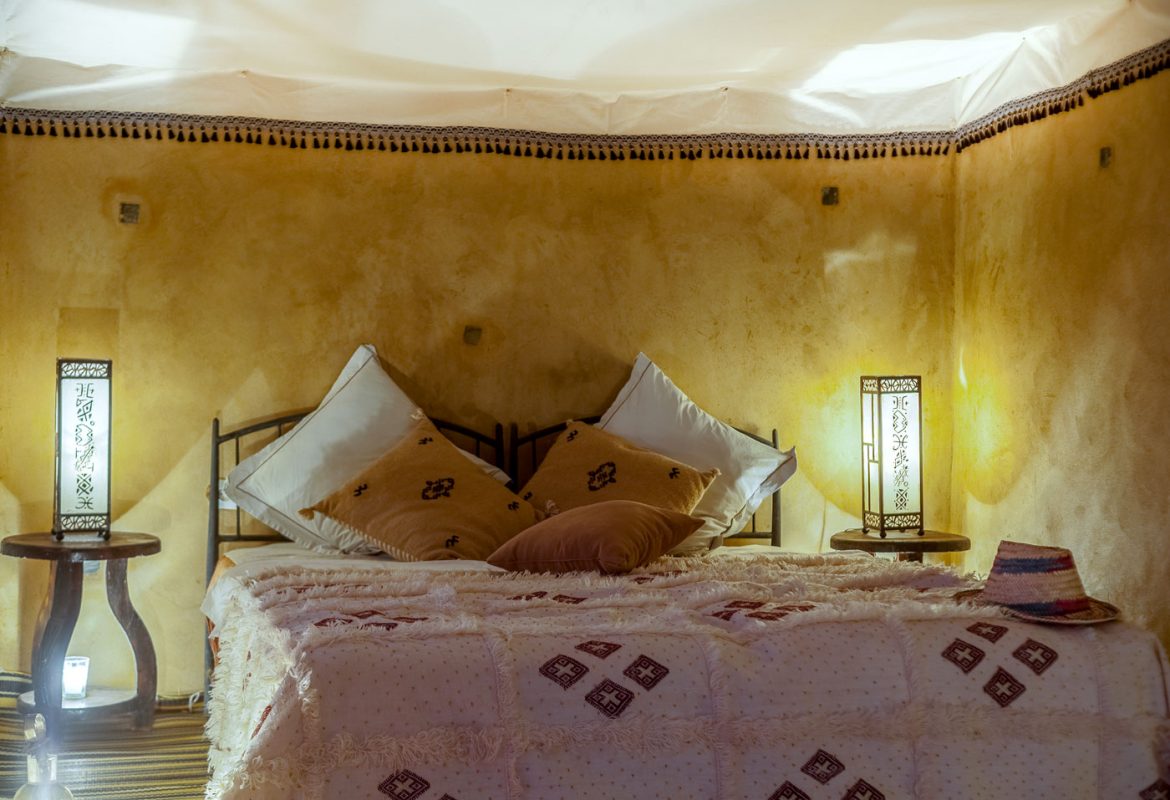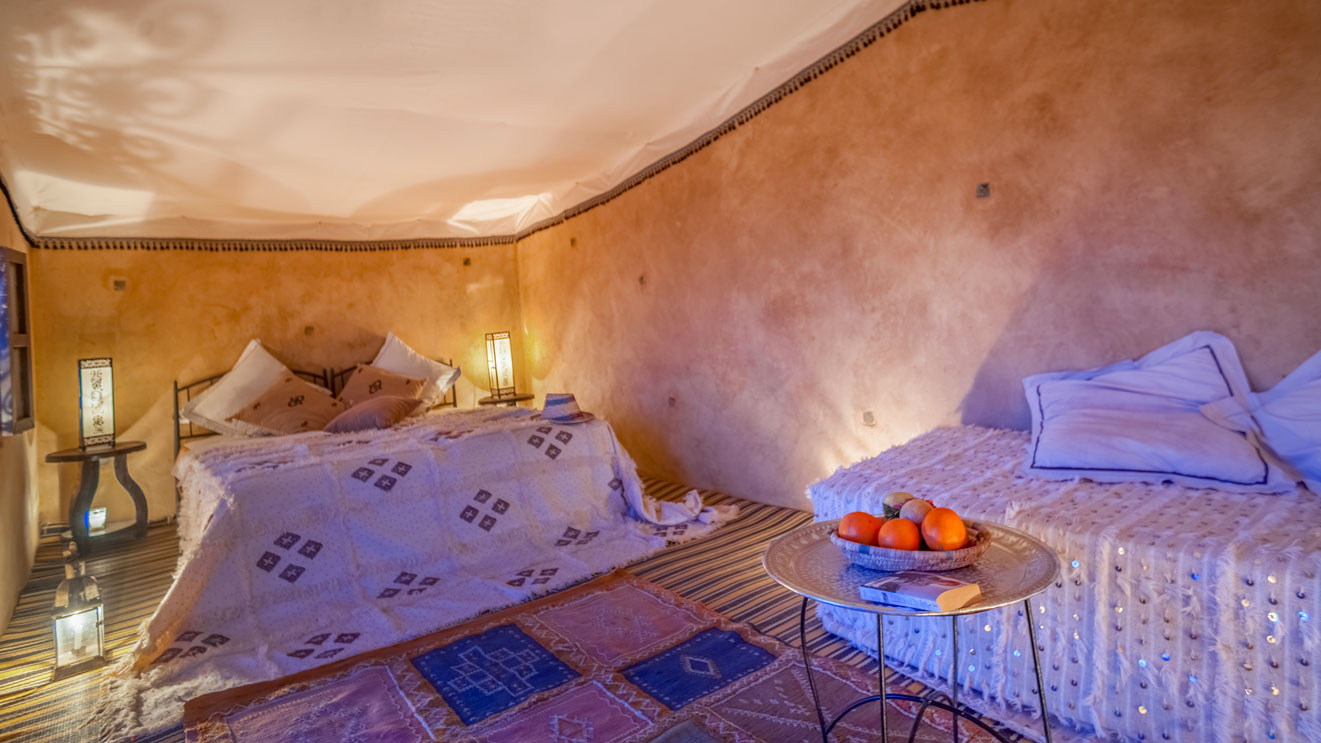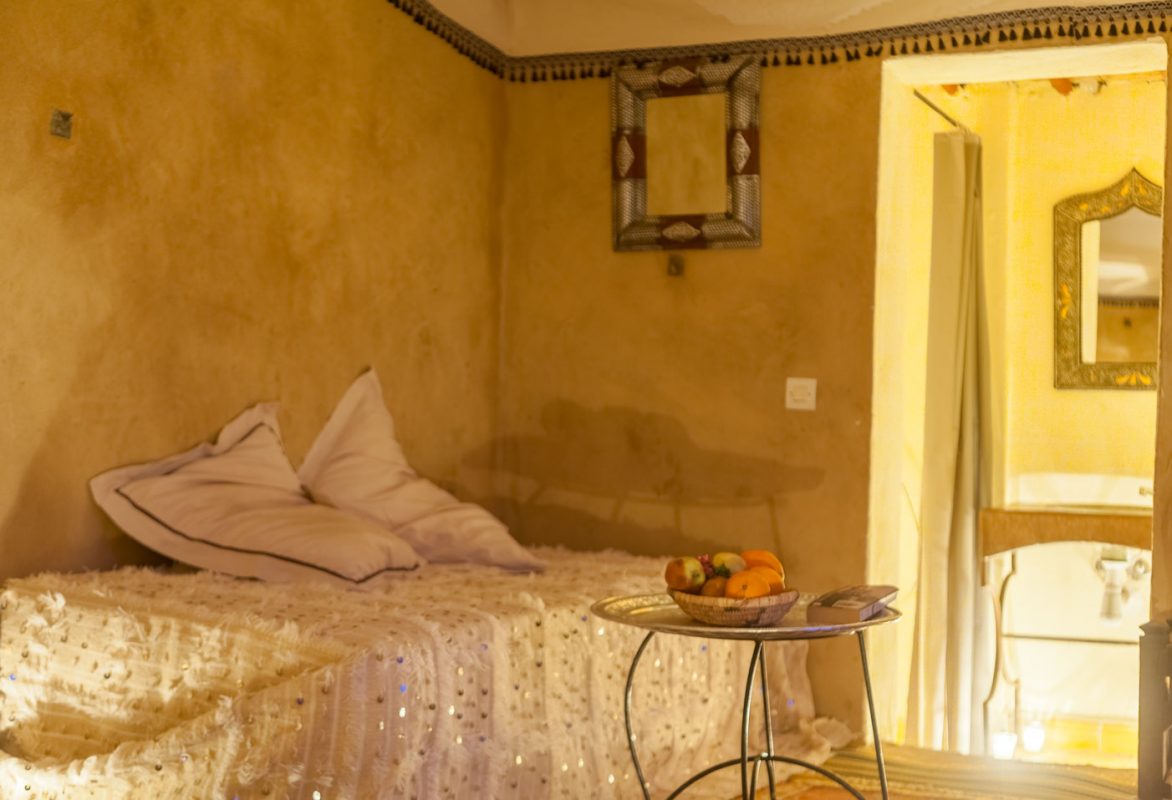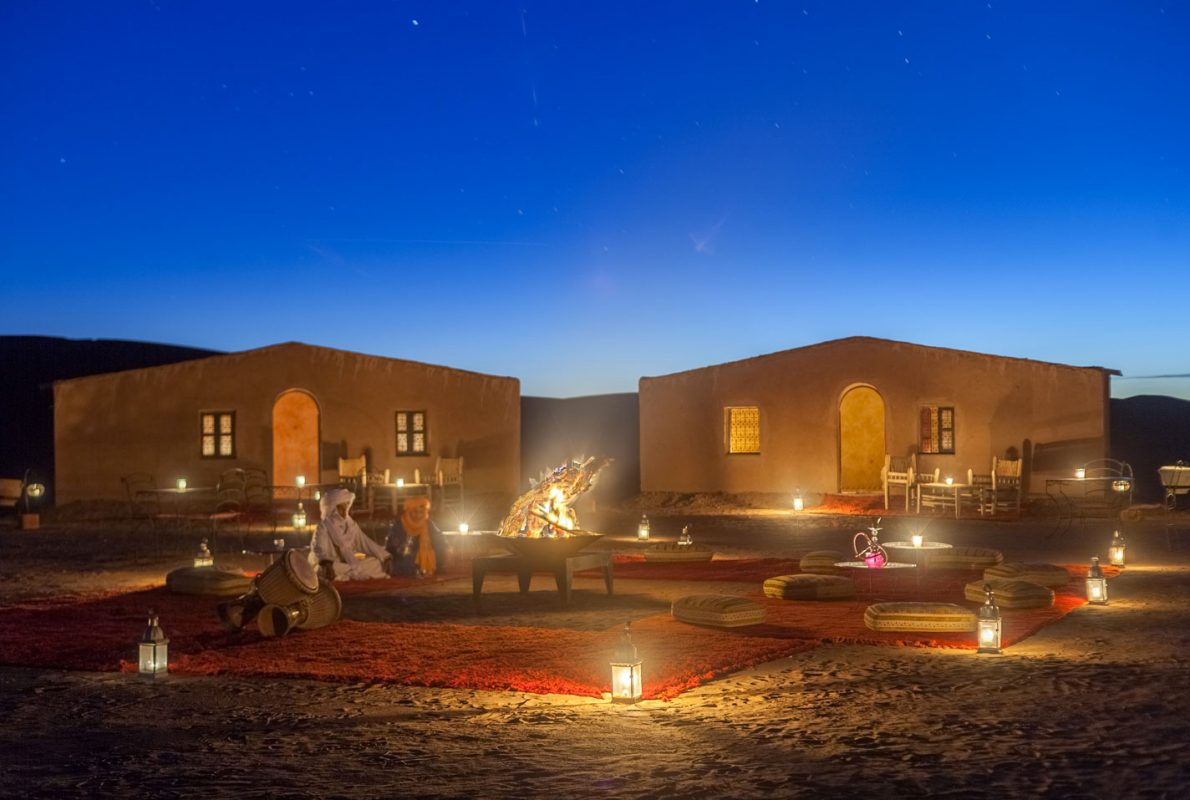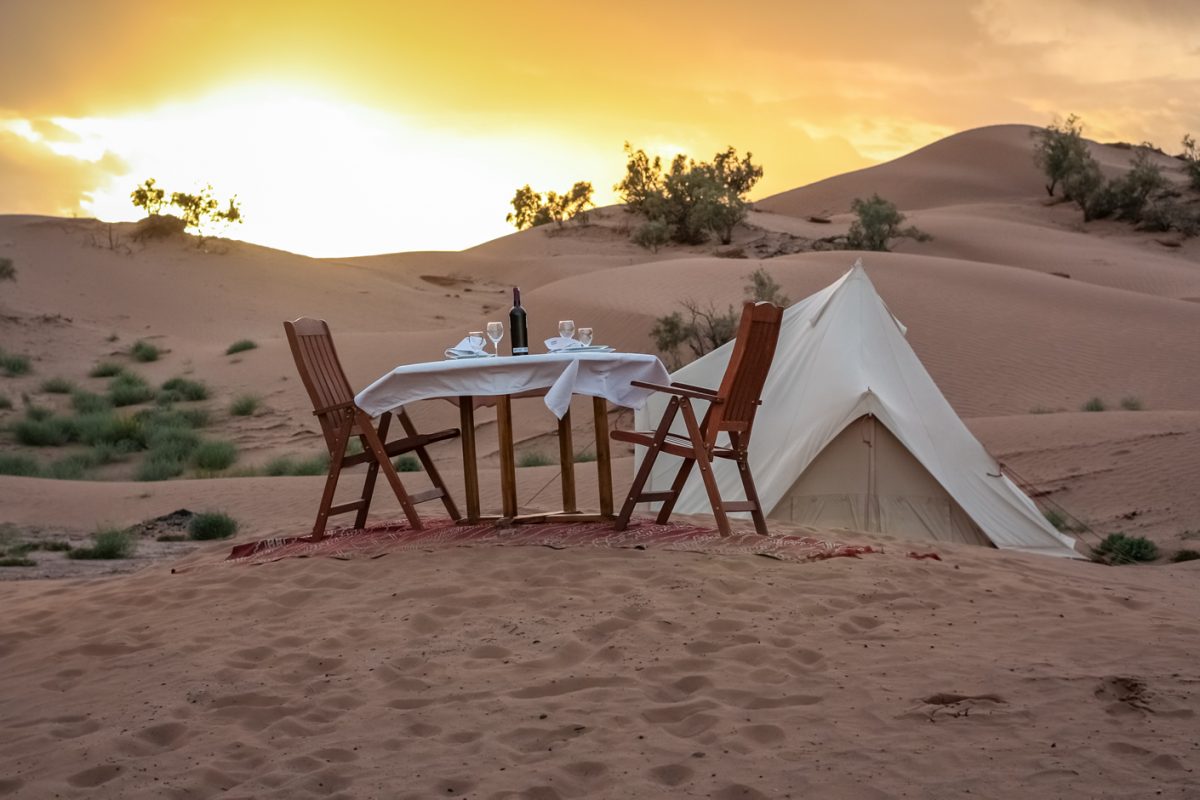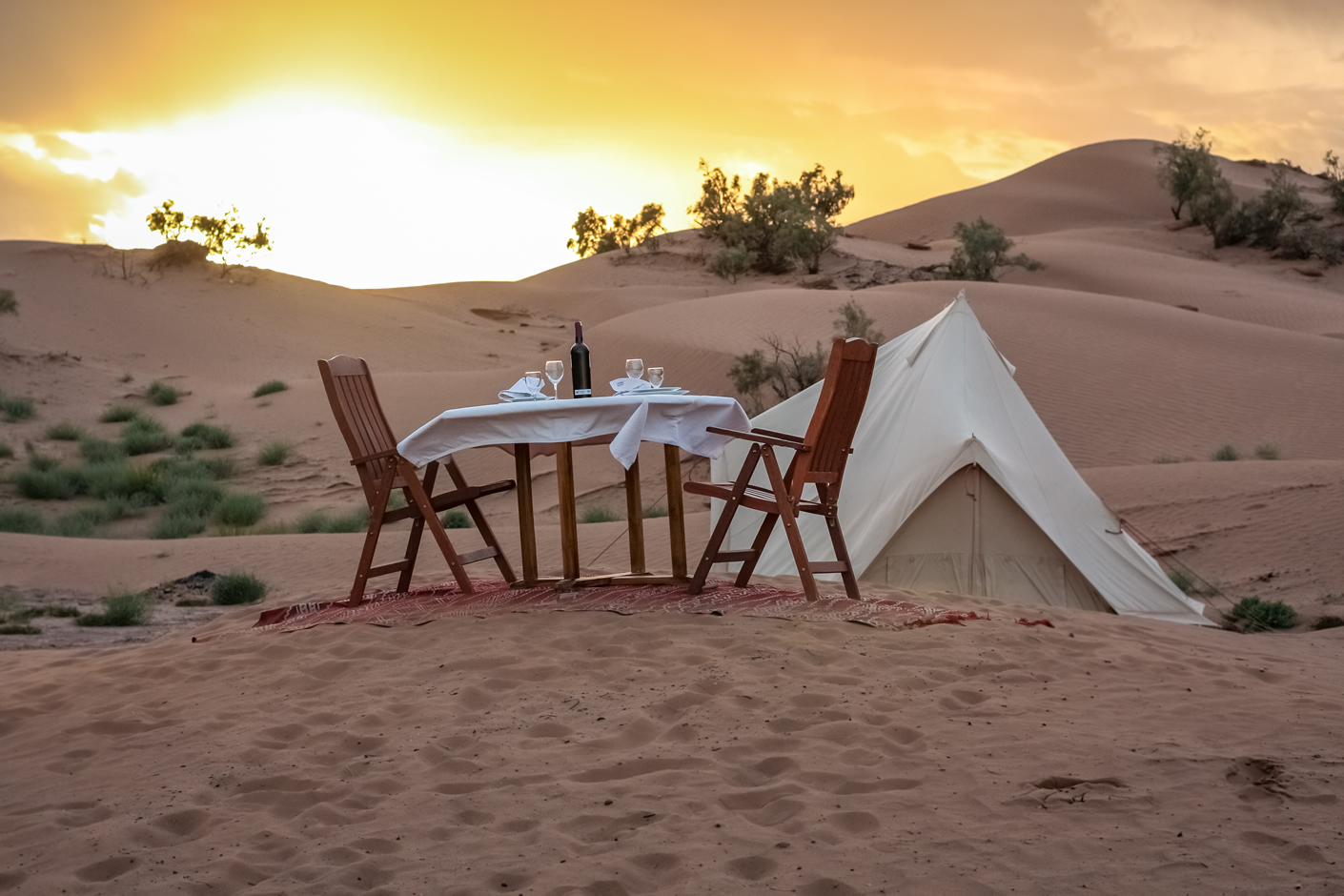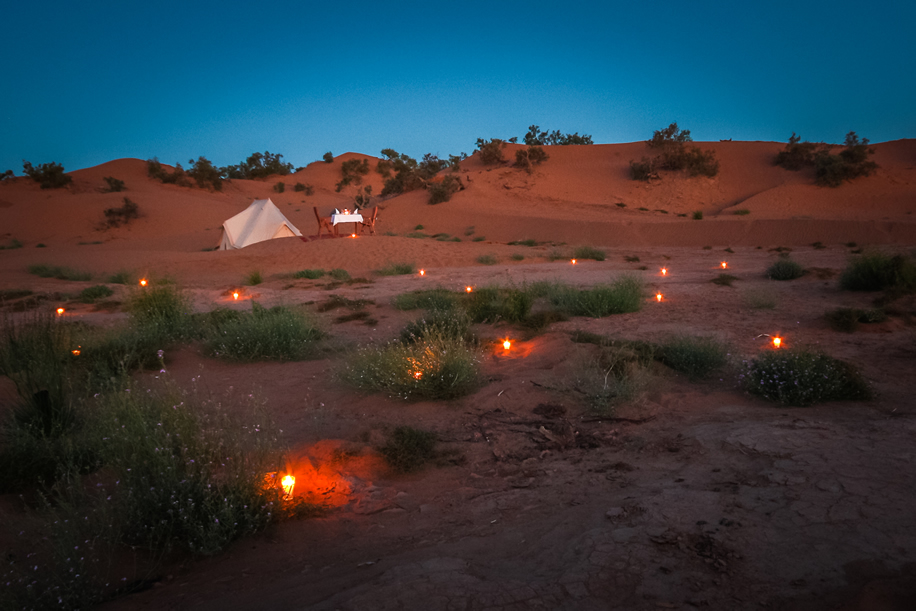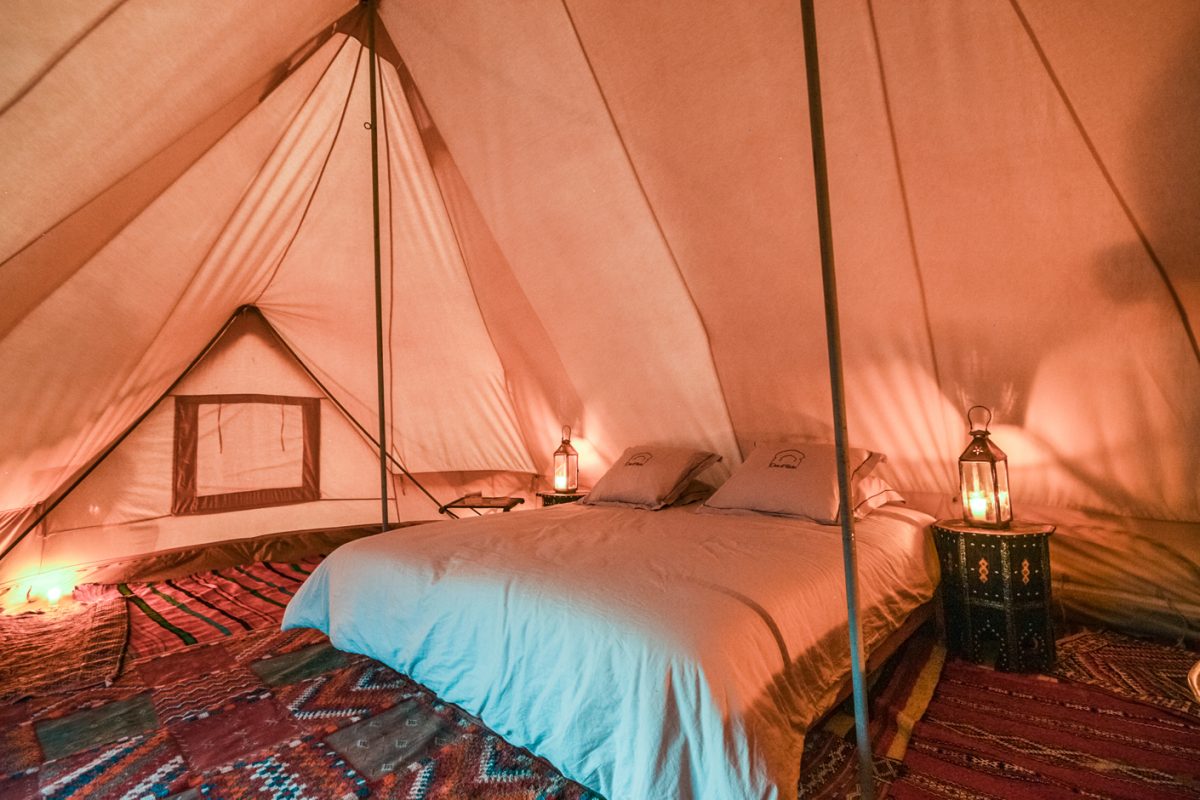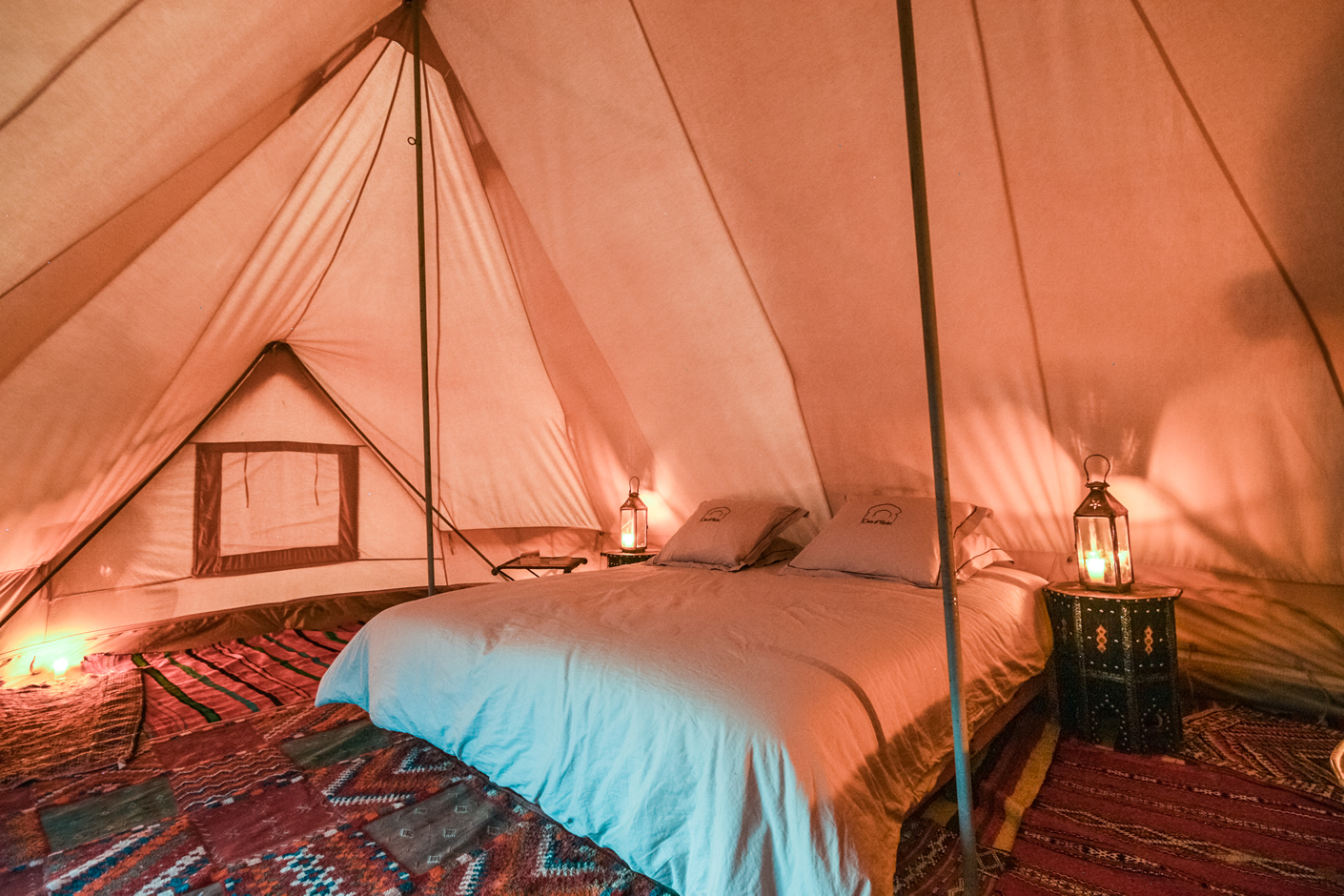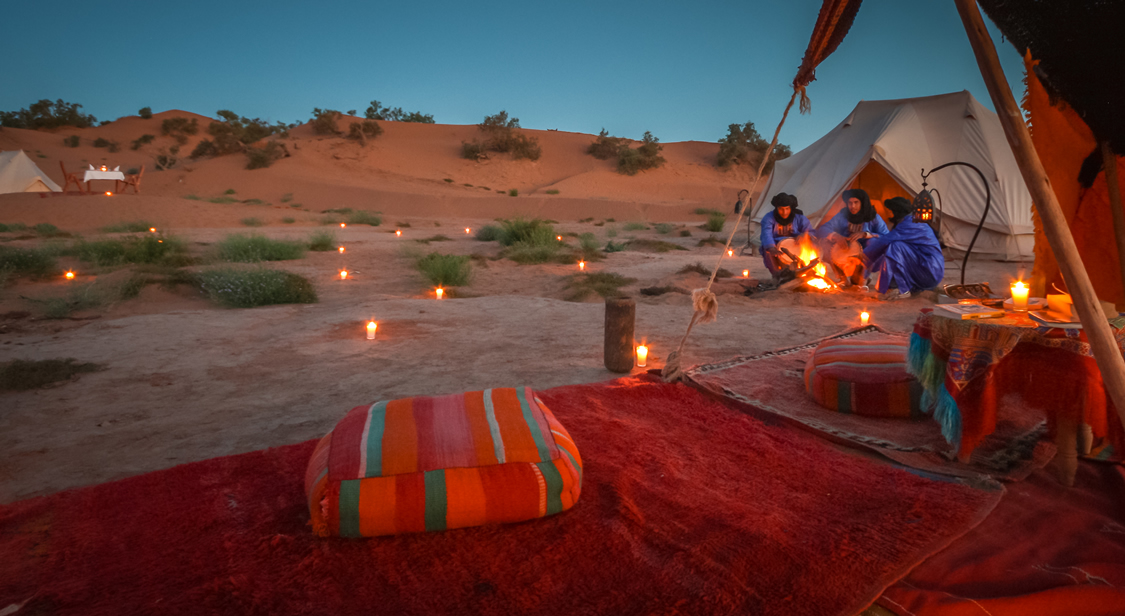 Les Hommes bleus, exclusif camp
In this exclusive experience, you are the only guests on our patch of the desert. The camp accommodates a group of up to 6 people so you will feel like an adventurer in this new and exciting environment! Enjoy gourmet food and a nice atmosphere in peace and quiet, sharing our personnel's passion for the desert.
---
King sized-bed 
200.00 €
book now
Le Sand, luxury desert camp
The Camp Deluxe is in the middle of the desert, at the foot of the dunes of Chegaga, one of the most beautiful spots in the Moroccan desert. Carpets and pillows in shimmering colours, a bright log fire and big, white Berber tents all stand out in sharp contrast to the nearby environment.  
---
King sized-bed
300.00€
book now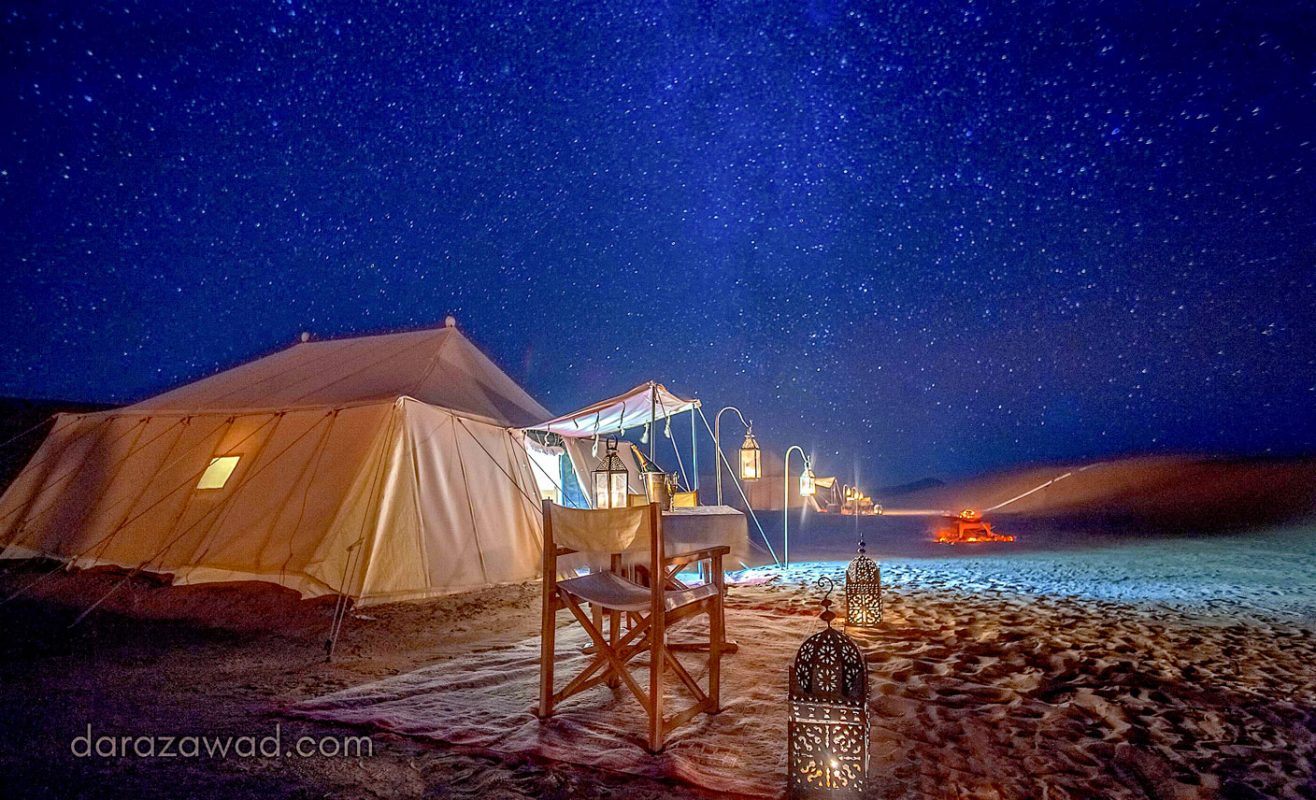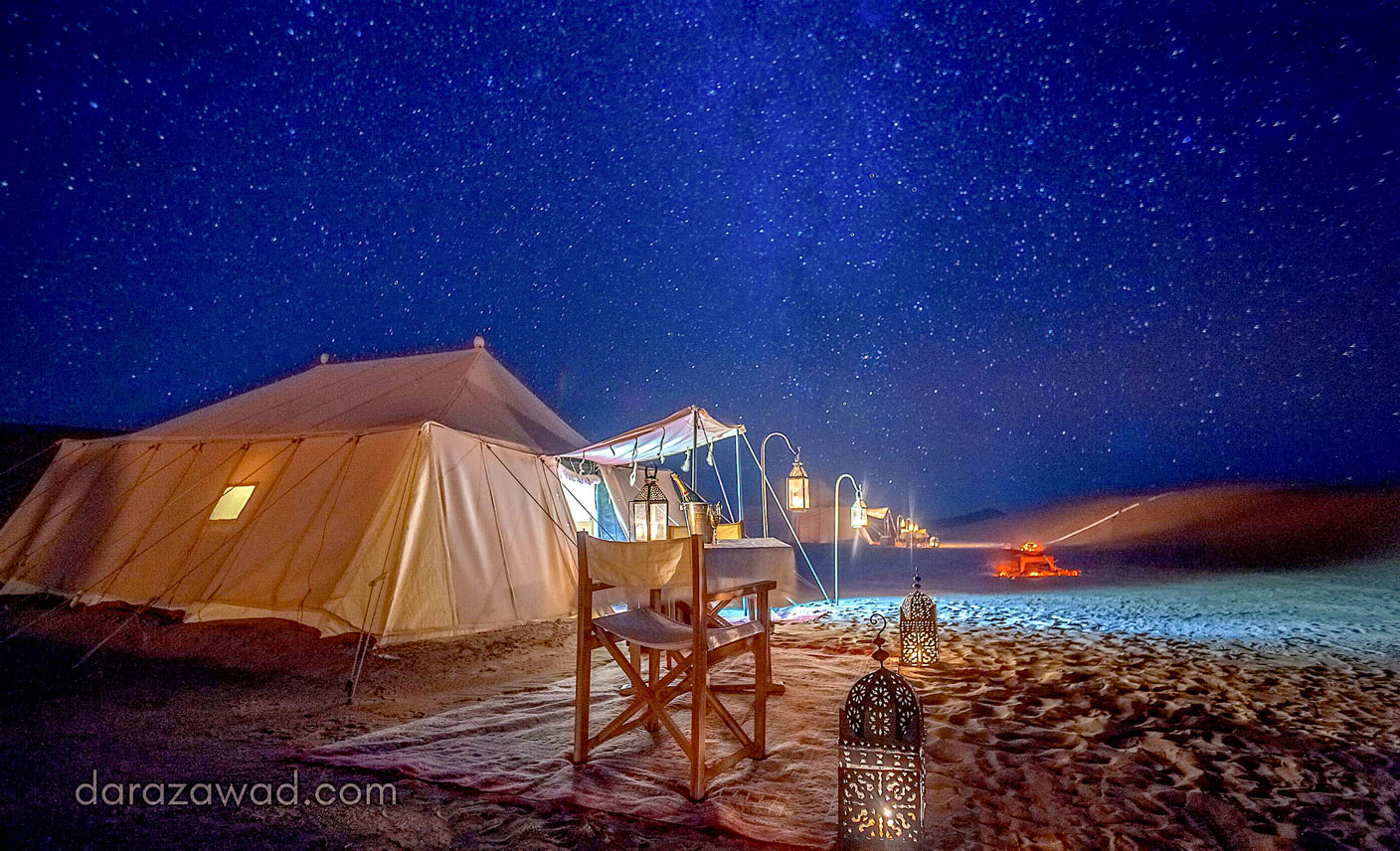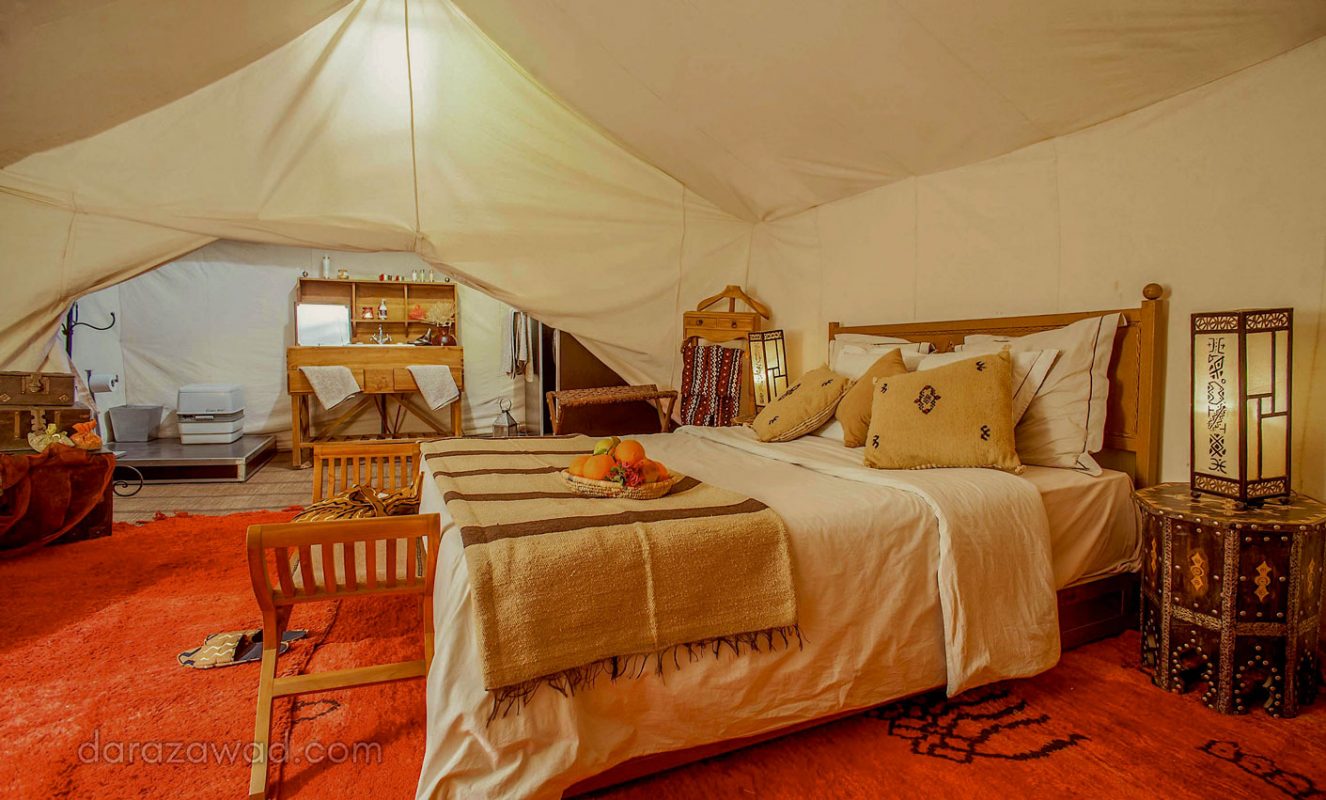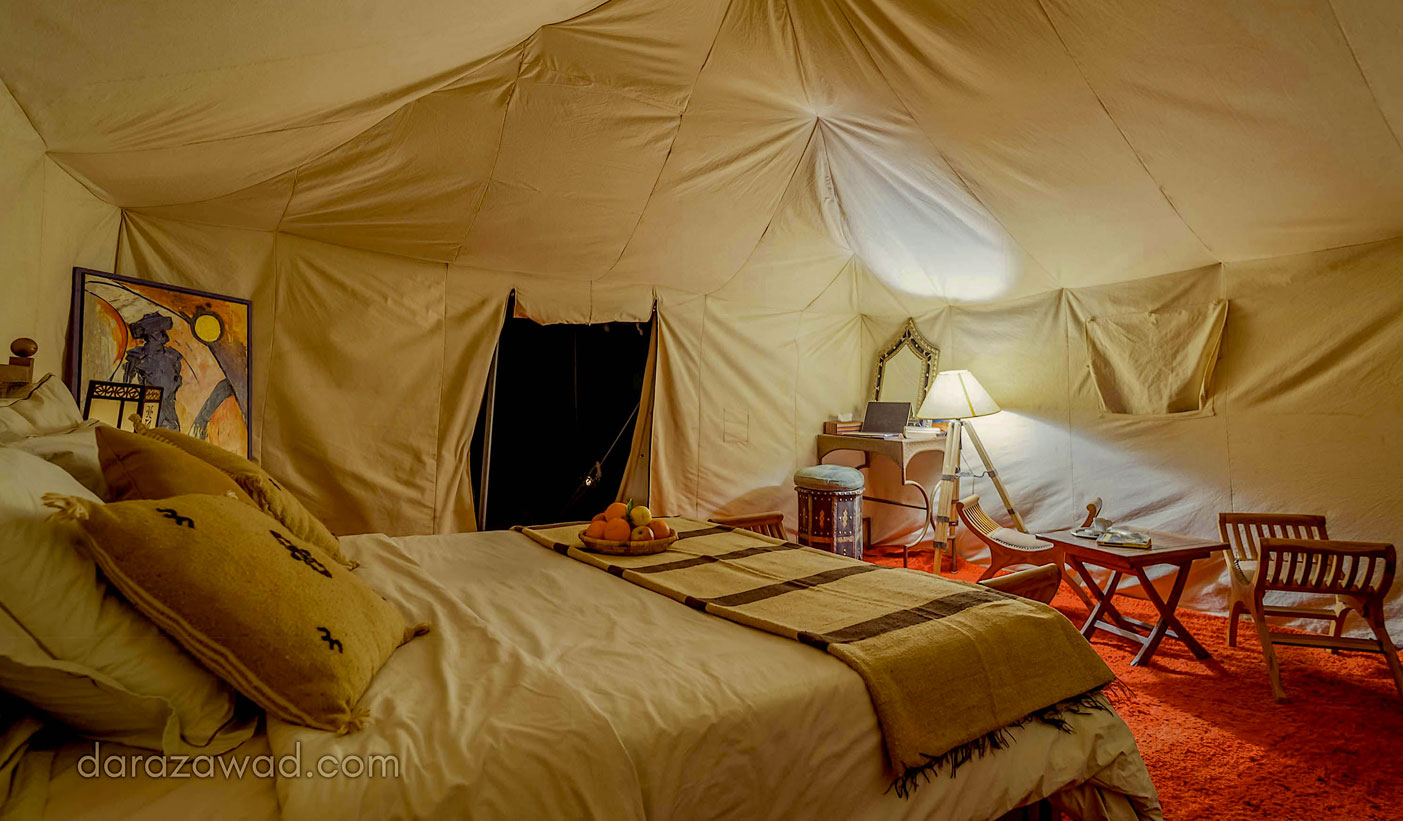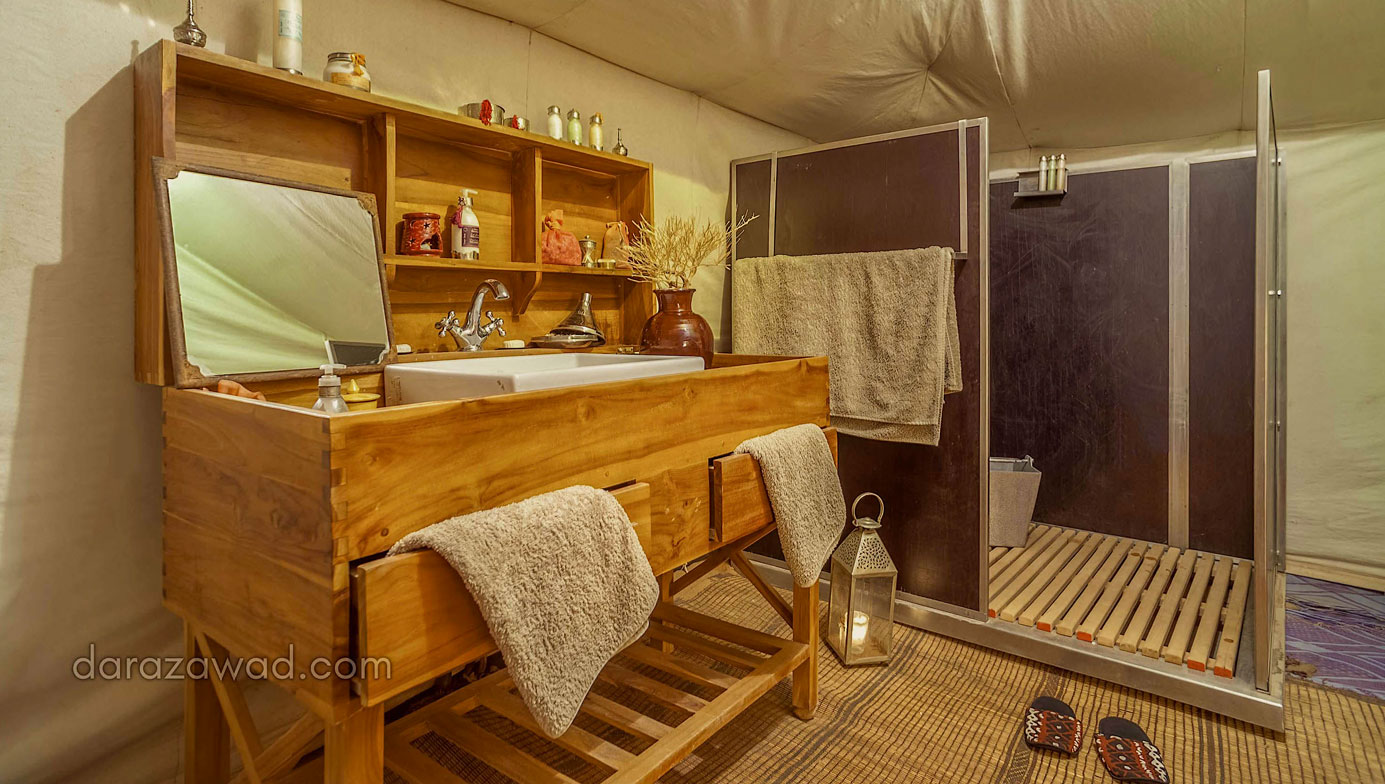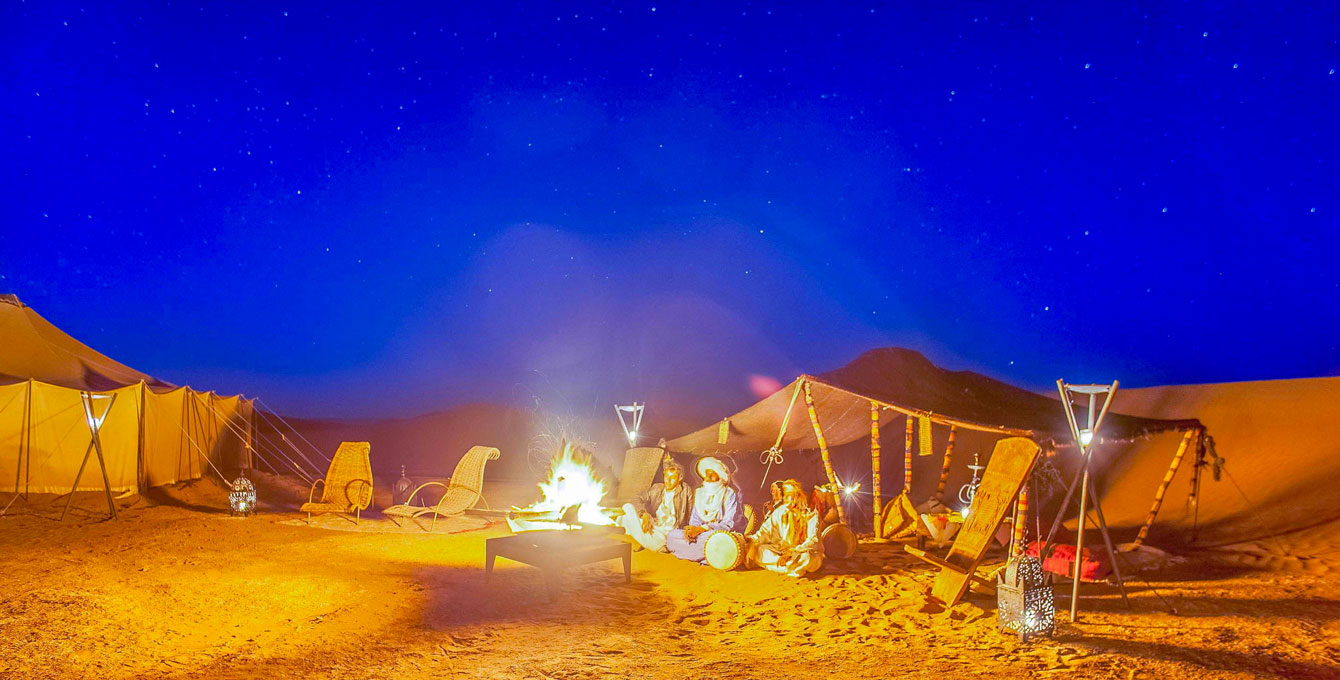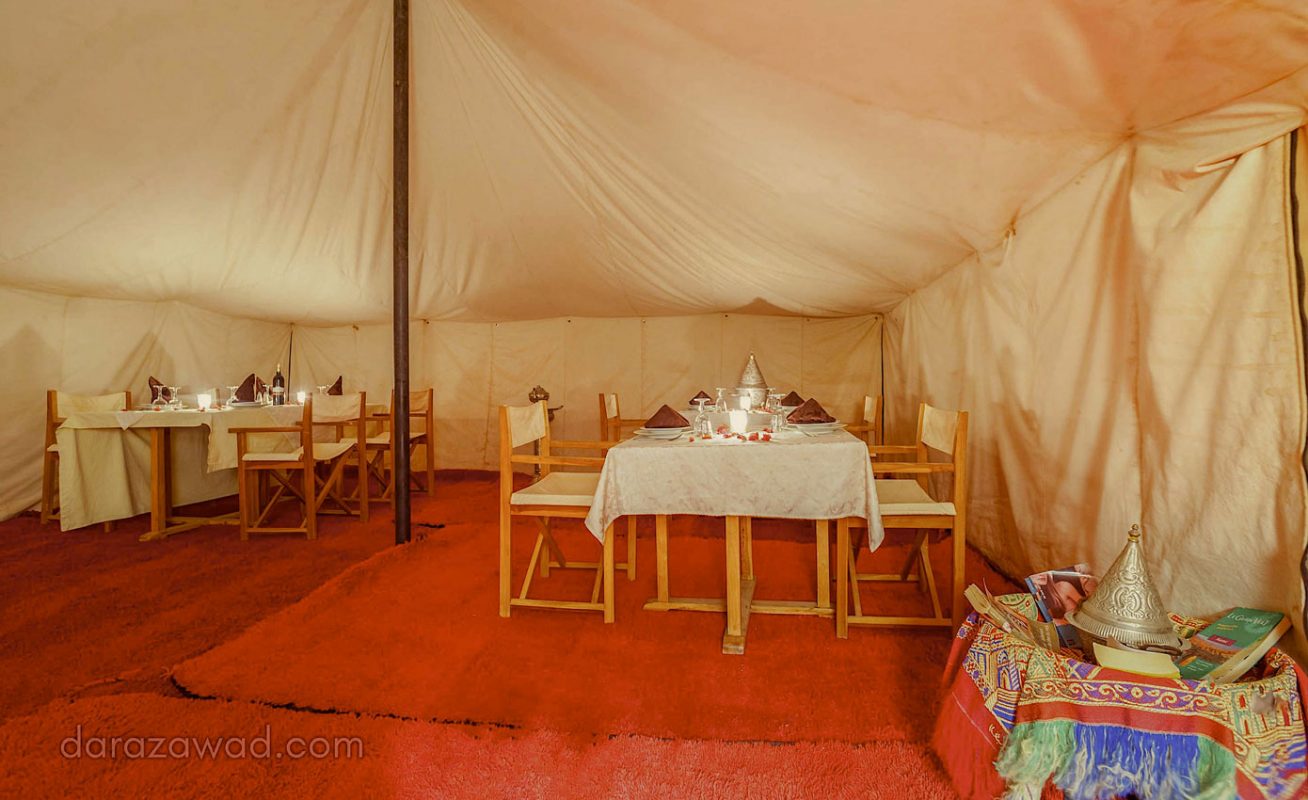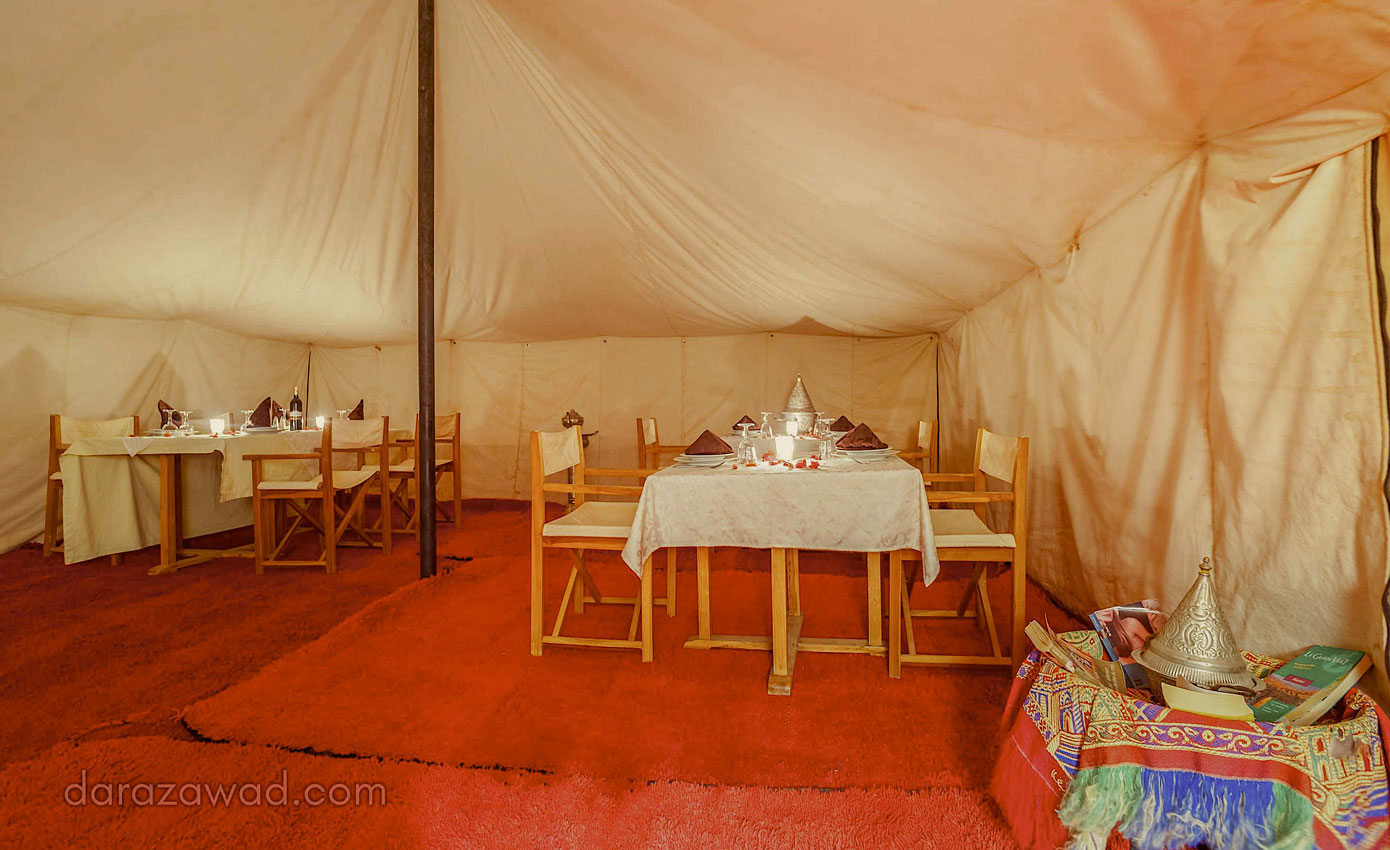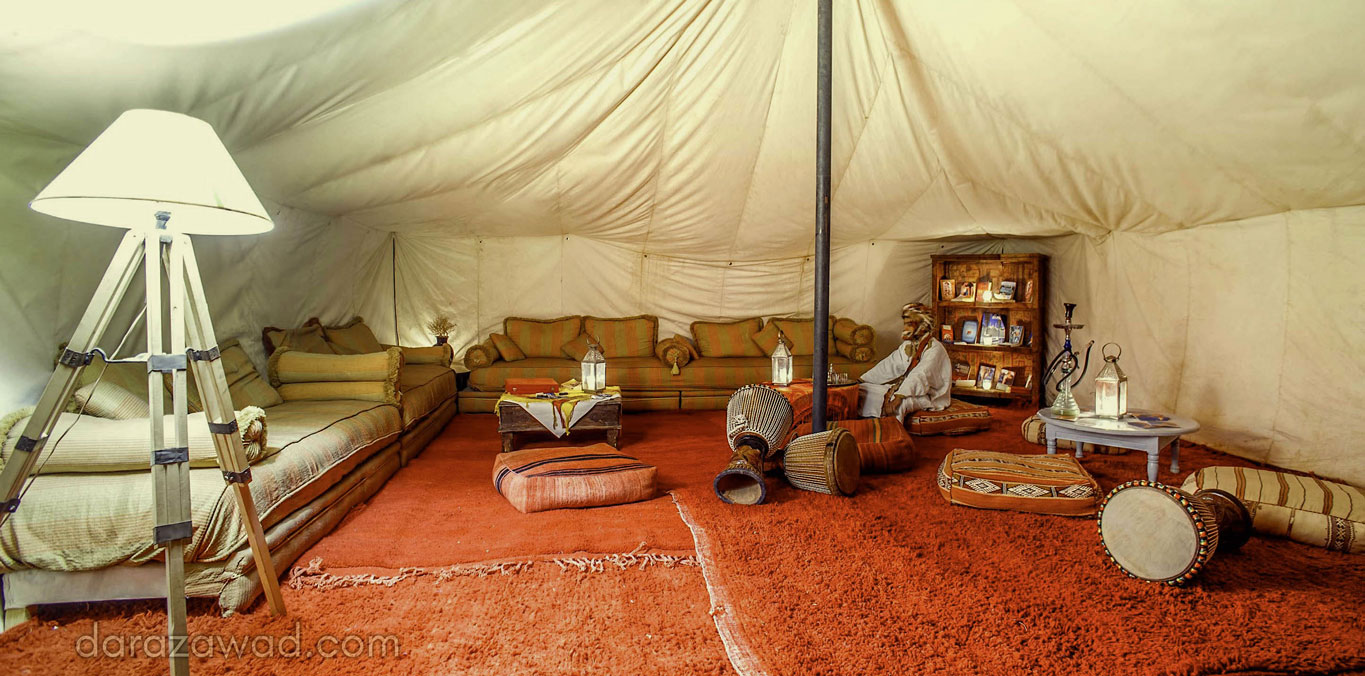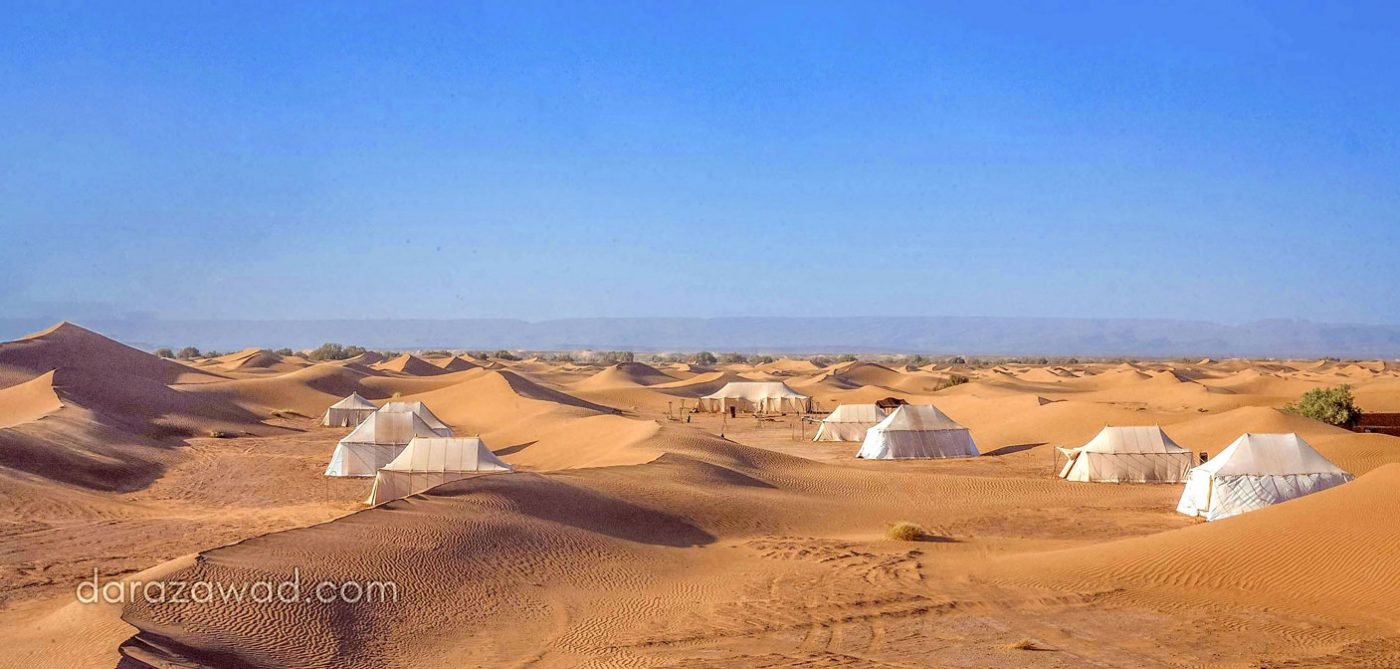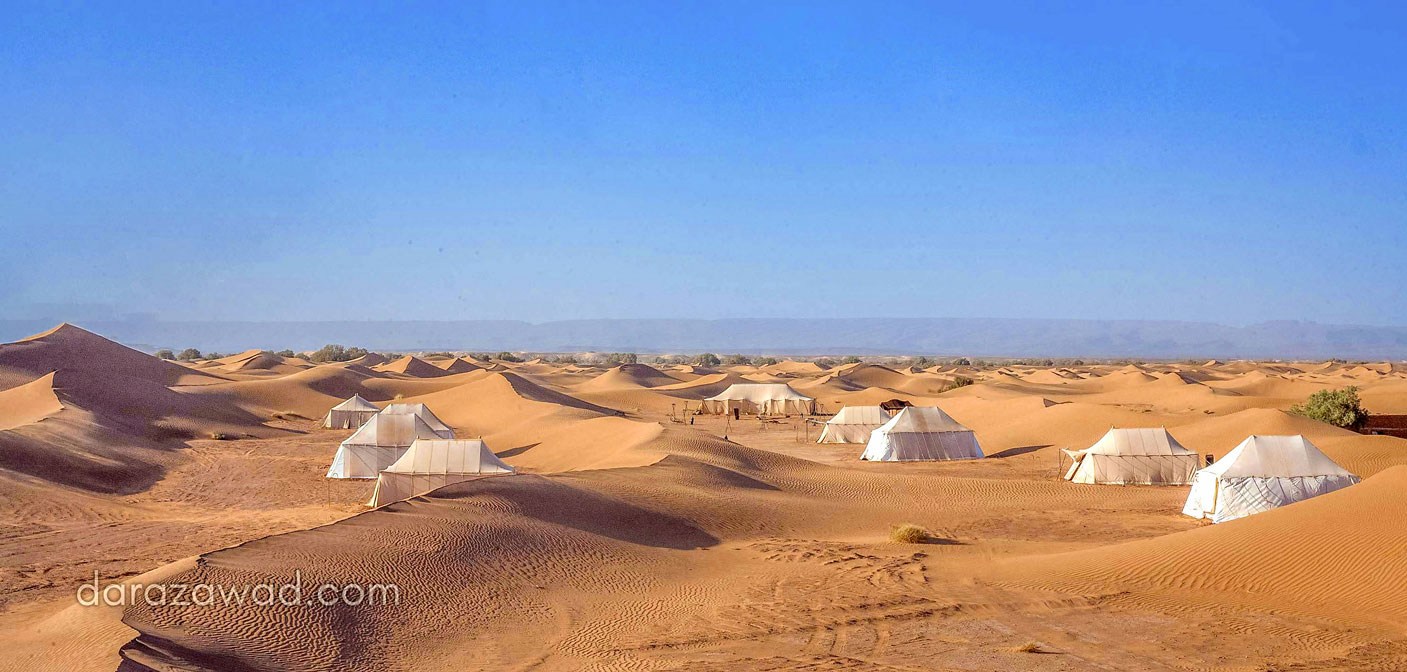 SUMMER SALE END SOON
Stay for two nights In one of our camps and save up 10 %